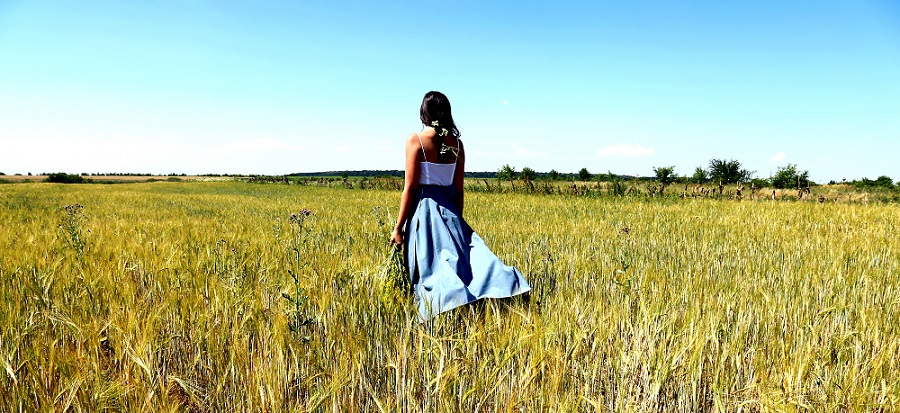 Wait in line-ups at the ticket counter, cross the street at the light's command, show courtesy towards complete strangers – thousands of rules rise above the metropolis thicker than hairspray in the prep-room of a 2nd Tier beauty pageant.
A few doses of fresh air, an hour of liberation, a place where I can shout my lungs out, where I can run and walk and jump without worrying about the raised eyebrows around – the constant urge of a communion with nature reflects more and more in my daily choices, even if it means a day of hiking in search of rare birds or a few hours of digging into the world of organic beauty products. Though when it comes to my wardrobe things get a bit trickier – environmental consciousness and the latest, on-trend designs aren't always the best companions, many of the fast fashion brands preferring to embrace synthetic fabrics and toxic dyes – I managed to find a few environmental-friendly designers, flawlessly blending the latest trends and the care for the nature.
My go-to?
Rachel Weisberg, a young designer who encourages sustainability and successfully incorporates it into daily life. Each of her unique pieces is handmade from sustainable materials, locally sourced, with the use of organic cotton, grown and spun in the United States and treated with natural, low impact dyes. Serving as conversation starters while protecting Mother Nature – which wardrobe wouldn't be proud to host one of these pieces?

I am wearing: MAX MARA, Organic cotton camisole/ RACHEL WEISBERG, Wrap skirt in blue